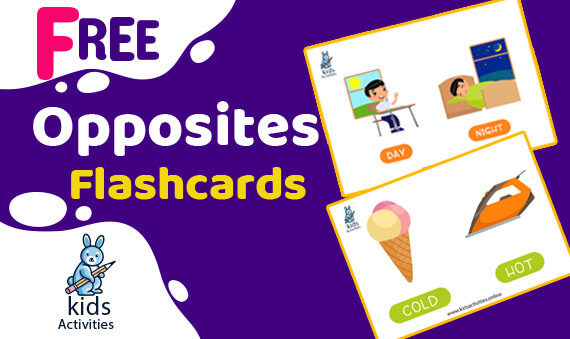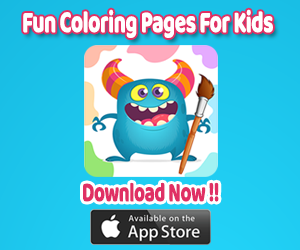 Here's a sit of 14 free printable opposites flashcards for preschoolers. The set contains a variety of cards, some are adjectives, some are nouns and other parts of speech.
does your kid learn shapes and colors? these might help: SHAPES AND COLORS WORKSHEETS
ESL opposite adjectives flashcards
Here's a list of words that are in these printable flashcards:
– Day * night , Fat * thin , cold * hot , alone * together , sun * rain , left * right , new * old ,
– same * different , empty * full , asleep * awake , pull * push , outside * inside , stand * sit.
The pictures are all well-illustrated and will never pixel no matter how big you make them. Get them all now t the end of the post.
You might want to check: VEGETABLES FLASHCARDS FOR KINDERGARTEN
Opposites flashcards ESL
Teaching the kids the opposites is so much fun. Actually, it is one of the fastest ways to memorize words. Teachers already know that when kids listen to the thing and its opposite, they depict a clearer and fixed picture in their minds about that thing. That's why most of the adjectives are taught this way.
you might need these flashcards two: ANIMALS FLASHCARDS PRINTABLE, KIDS FLASHCARDS ABOUT ANIMALS
Free printable opposites flashcards for preschoolers
One of the games that you can play with the card is "find your opposite". So, you will cut the flashcard to two pieces. you will shuffle all the cut cards. You will give each kid in the class one card and you will ask each one to find his opposite. So, this will create an interactive environment for the children.
for more opposite words in English see=>> opposites in English
Flashcards opposite cards with pictures
Now, if you are a parent, what activity you can play with your son? Well, you will cut the paper two pieces and you will give him one of each cut but not its opposite. Then you will hide the opposites around the house. like one under the couch, one behind the T.V and so on. Ask him now to find the matches and he will be more than glad to do it.
Now, all you have to do is to download the pdf version below of free printable opposites flashcards for preschoolers and enjoy a good learning experience. You can print more than one flashcard on the same page or change the size of each one. Just see How to print post and you will be good to go. All our teaching materials are for free.