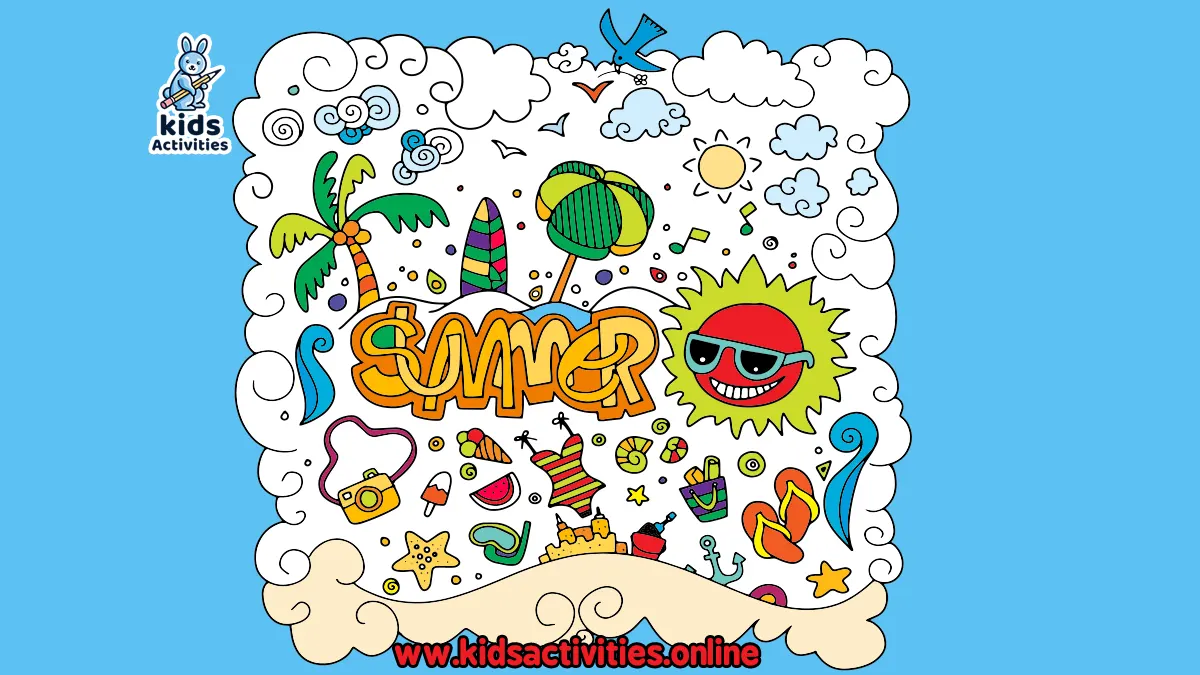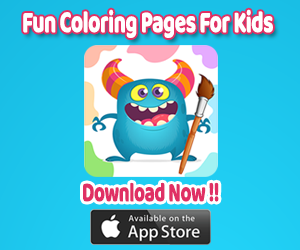 Summer is here, and it's the perfect time to get creative with some cute and easy summer doodles! Whether you're an experienced artist or just starting out, these doodles are guaranteed to bring a smile to your face and brighten up your day.
Get Creative with These Cute and Easy Summer Doodles
From ice cream cones to beach balls, sunglasses to flip flops, there are endless possibilities for fun and playful summer designs. Not only are these doodles a great way to pass the time and express your creativity, but they also make great decorations for your bullet journal, planner, or even your phone wallpaper. So grab some paper and your favorite pens, and let's get doodling!
Benefits of Doodling
Before we dive into the world of summer doodles, let's take a moment to appreciate the benefits of this simple yet powerful activity. Doodling has been shown to have numerous positive effects on the brain and mental health. Studies have found that doodling can help reduce stress and anxiety by calming the mind and boosting mood. Doodling can also improve focus and memory by engaging the brain in a creative activity that requires concentration. Plus, doodling is a fun and non-judgmental way to express yourself and explore your creativity without the pressure of perfection.
You may like: Cute Summer Doodles – doodle art ideas
Basic Materials for Summer Doodling
To get started with summer doodling, you don't need much in the way of materials. Here are some basic supplies to get you started:
– Paper: Any type of paper will do, but a sketchbook or notebook with thicker pages is ideal for doodling with markers and pens.
– Pens and Markers: Choose your favorite pens and markers in a variety of colors. Gel pens, fine-tip markers, and brush pens are great for creating different textures and styles.
– Pencil and eraser: A pencil and eraser are handy for sketching out your designs before committing to ink.
– Ruler: A ruler can be helpful for creating straight lines and angles.
With these basic materials, you're ready to start doodling your way through the summer.
Summer-Themed Doodle Ideas
Now, let's explore some fun and easy summer-themed doodle ideas to get your creative juices flowing.
Beach Doodles
What says summer is more than a day at the beach? Beach doodles are a great way to capture the fun and relaxation of the season. Here are some ideas to get you started:
Beach umbrella: Draw a colorful beach umbrella with stripes or polka dots.
Seashells: Sketch out some seashells in different shapes and sizes.
Waves: Create a simple wave pattern with curvy lines.
Palm trees: Draw a few palm trees with fronds blowing in the breeze.
Sandcastle: Build a sandcastle complete with turrets and a moat.
You may like: Free Printable Summer Kawaii Coloring Pages For Kids
Ice Cream Doodles
Cool off with some sweet and delicious ice cream doodles. Here are a few ideas to inspire you:
Ice cream cone: Draw an ice cream cone with a scoop of your favorite flavor on top.
Popsicle: Sketch out a colorful popsicle with drips and drops.
Ice cream truck: Draw a vintage ice cream truck complete with a striped awning and happy customers.
Sundae: Create a decadent sundae with whipped cream, chocolate sauce, and a cherry on top.
Ice cream bar: Draw an ice cream bar with a chocolate coating and a creamy center.


Also, you may like: Free Printable Summer Activity Worksheets For Kindergarten
Sun and Nature Doodles
Summer is all about enjoying the great outdoors, so why not capture the beauty of nature in your doodles? Here are some ideas to get started:
Sun: Draw a happy sun with a smiling face and rays of sunshine.
Flowers: Sketch out some colorful flowers like daisies or sunflowers.
Butterfly: Create a pretty butterfly with delicate wings.
Trees: Draw some trees with lush green leaves and a blue sky background.
Bird: Sketch a cute bird with feathers and a beak.
Summer Activity Doodles
Summer is the perfect time for fun and adventure. Here are some doodle ideas to capture the spirit of the season:
Beach ball: Draw a beach ball with colorful stripes or polka dots.
Flip flops: Sketch out some flip flops in bright colors.
Sunglasses: Create a pair of sunglasses with a stylish frame.
Surfboard: Draw a surfboard with a funky design.
You may like: 50 Fun and Easy Things to Draw When You're Feeling Bored
Watermelon Summer Doodles
Watermelon Drawings: Create a juicy watermelon slice with seeds and all.
Tips for Creating Cute and Easy Summer Doodles
Now that you have some inspiration for summer doodles, here are some tips to help you create cute and easy designs:
– Keep it simple: Don't get too caught up in details or perfection. Summer doodles should be fun and playful, so focus on simple shapes and patterns.
– Experiment with colors: Use a variety of colors to add interest and depth to your designs. Try using complementary colors or shades of the same color to create contrast.
– Practice your lines: Take some time to practice your lines and strokes. Use dotted or lined paper to help you create straight lines and even spacing.
– Use references: If you're struggling to come up with ideas, look to the world around you for inspiration. Take a walk outside and observe the colors and shapes of nature, or search for summer-themed images online.
– Don't be afraid to make mistakes: Remember, doodling is a fun and non-judgmental activity. If you make a mistake, simply incorporate it into your design or start over.
Conclusion and Inspiration for Future Doodles
Summer is a great time to let your creativity shine with cute and easy summer doodles. From beach scenes to ice cream cones, there are endless possibilities for fun and playful designs. Remember to keep it simple, experiment with colors, and have fun. With a few basic materials and some inspiration, you can create beautiful and unique summer doodles that will brighten up your day. So grab your pens and paper, and get doodling!