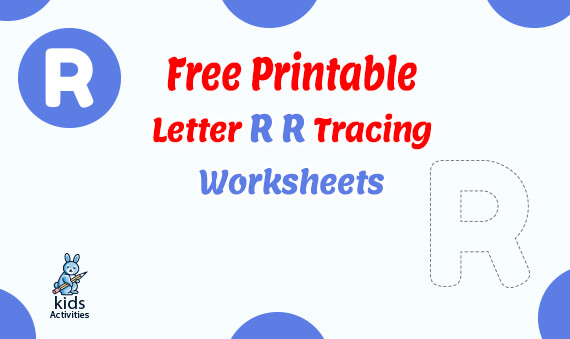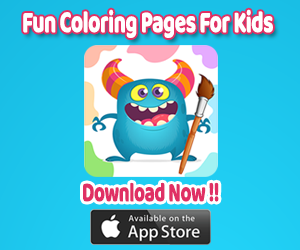 Free letter R tracing worksheets! Are you looking for wonderful alphabet tracing worksheets to help your kids master alphabet writing?! Don't worry about that, because KidsActivites is always here to help!
In this article, we offer free printable letter tracing worksheets for toddlers and Kindergarten kids. They will practice tracing and writing the letter Rr. Moreover, kinder will enjoy coloring the Alphabet as well.
♥ You may like: ( Kindergarten Worksheets Alphabet – Tracing Letters )
Alphabet tracing letter R worksheets
This printable alphabet letters worksheet will help young learners how to write the letter R.  Kids will not only trace the letters but also enjoy coloring them. 

♥ Find more tracing exercises on the letter R
♥ You may also like: ( Free Alphabet coloring pages – ABC For Coloring )
Free printable preschool worksheets tracing letters 
Tracing, finding, and coloring letter R. 
In this amazing worksheet, Firstly, kids will trace both the capital and the small letter Rr. Secondly, they will find all the R letters. Finally, they will enjoy coloring the letters.

 ♥ You may like: ( Alphabet Letters with pictures flashcards )
Free letter R tracing worksheets for preschoolers pdf
To sum up, KidsActivities offered a wonderful collection of free printable tracing worksheets of letter Rr. Thus, kids can gain the following skills:
Improving fine motor skills, handwriting, and penmanship skills.

Writing uppercase and lowercase of letter R-r.

Recognize the capital and small letter Rr.

Coloring letter R-r.
You can download and print letter Ii tracing printables in a high-quality pdf file for free from the link below ⇓
Download Letter R r tracing worksheets pdf 
Tracing Letters – Qq           Tracing Letters – Ss
♥ You may like: (Education maze game for kids | free printable)
Download Fun Coloring Pages for kids – iOS App Now !! BEST Educational game app for kids to learn Alphabet letters, numbers, and much more with joy and fun.