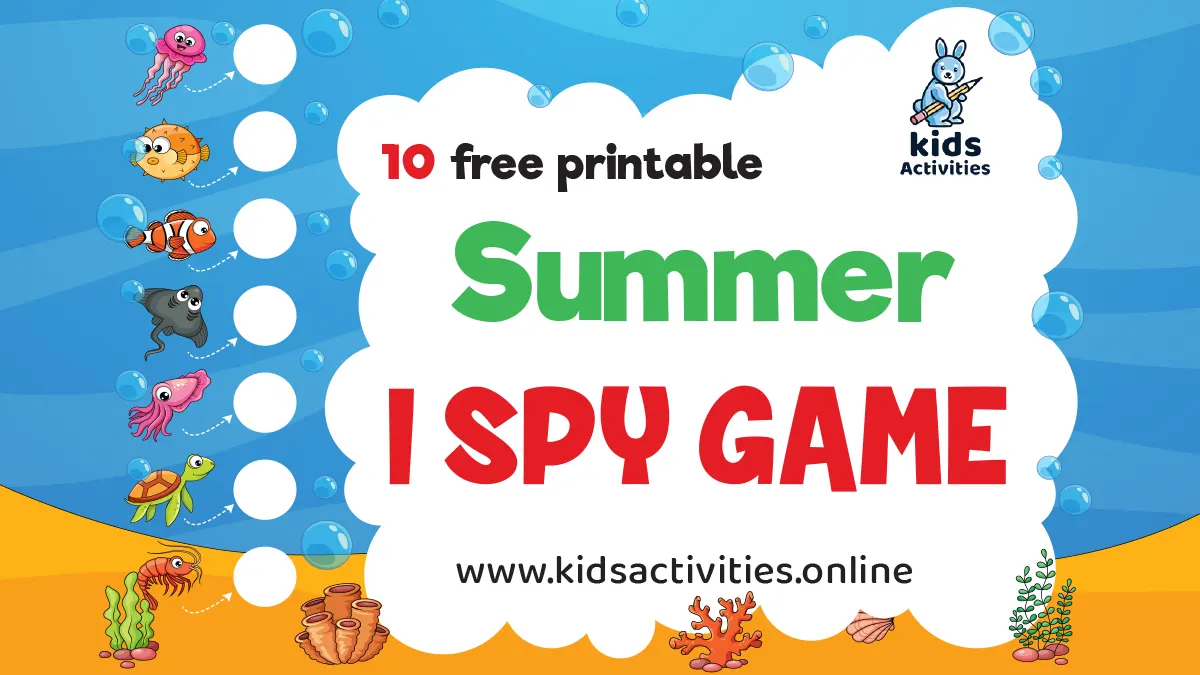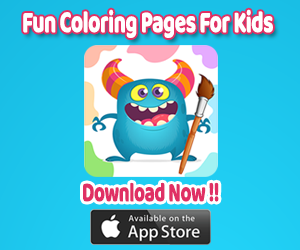 Looking for a fun and free activity to keep your kids entertained this summer? Look no further than our Free Printable Summer I Spy Game! With colorful and engaging images, this game is sure to provide hours of entertainment for your little ones. Download it now and get ready for some summer fun!
What is the I Spy Summer Game?
The Summer I Spy Game is a fun and free printable activity for kids to enjoy during the summer months. It features colorful and engaging images that children can search for and count, providing hours of entertainment. Download it now and keep your kids entertained all summer long!
Free Printable I Spy Summer Activity
Looking for a fun and free activity to keep the kids entertained this summer? Check out this printable Summer I Spy Game Worksheets PDF! Whether you're a teacher looking for an end-of-year activity or a parent looking for a quiet activity at home, this I Spy game is perfect. Plus, it's screen-free, so you can feel good about giving the kids a break from technology. Simply download and print the game, and let the kids start searching for all the summer-themed items!
I Spy with My Little Eye Educational Game Worksheet
Free Printable I Spy Summer Fruits Activity
Printable Fruits I Spy Activity
Ice Cream I Spy Game
You may like: 10 YUMMY ICE CREAM COLOURING PAGES YOUR TODDLER WILL LOVE
Sea Animals I Spy Game
Summer I Spy Free Printable
I Spy Beach printable game
I spy summer free printable
I Spy Activity Worksheet
Download Your Free Printable Summer I Spy Game Today
Downloading the Free Printable Summer I Spy Game Worksheets PDF is easy and completely free! Simply click on the download link provided on our website and save the file to your computer or mobile device. You can then print out as many copies as you need for your kids to enjoy. It's a great way to keep them entertained during long car rides, rainy days, or any time they need a fun activity to do.
What age group is it suitable for?
The Free Printable Summer I Spy Game is suitable for children of all ages, but it is particularly designed for kids between the ages of 4 and 10. Younger children may need some help from an adult to read the instructions and find the objects, while older children can play independently. It's a great activity for the whole family to enjoy together!
What are some of the items to look for in the game?
The Free Printable Summer I Spy Game includes a variety of items to search for, such as sunglasses, beach balls, ice cream cones, and flip-flops. There are also some more challenging items, like a seagull and a sandcastle, to keep older children engaged. With a total of 20 items to find, this game is sure to provide hours of entertainment for your kids this summer.
How can you make the game more challenging for older kids?
To make the game more challenging for older kids, you can set a time limit for them to find all the items or require them to find the items in a specific order. You can also have them keep track of how many of each item they find and see who can find the most. Another option is to create a scavenger hunt using the items on the list, hiding them around the house or yard for the kids to find. Get creative and have fun with it!
Other free printable summer activities for kids
In addition to our free printable Summer I Spy Game PDF, there are numerous other engaging and educational activities available online that you can easily access and print. Here are a few ideas to expand your collection of free printable summer activities for kids:
Coloring pages:
Download Now… 10 FREE PRINTABLE SUMMER COLORING PAGES FOR KIDS
Coloring is a classic activity that allows kids to express their creativity and develop fine motor skills. Look for printable coloring pages featuring their favorite characters, animals, or themes. You can also find educational coloring pages that introduce concepts such as numbers, letters, and shapes.
Word searches:
Word searches are a fun way to enhance vocabulary, improve spelling, and promote concentration. Choose word search puzzles that align with your child's interests or educational topics. You can find printable word searches featuring animals, sports, famous landmarks, or even specific subjects like science or history.
Mazes:
Download Now… 10 FUN AND FREE PRINTABLE SUMMER MAZES FOR PRESCHOOLERS
Mazes are excellent for problem-solving skills and critical thinking. Print out mazes of varying difficulty levels and let your child navigate through the twists and turns to find the solution. Mazes can be themed around animals, space, or even storytelling, adding an extra layer of excitement.
Crossword puzzles:
Crossword puzzles are ideal for older kids who enjoy a challenge. Look for age-appropriate crossword puzzles that introduce new vocabulary and encourage logical thinking. These puzzles can be themed around various subjects such as geography, history, or even popular books and movies.
Memory games:
Memory games are fantastic for enhancing cognitive skills and improving memory retention. Print out sets of matching cards featuring animals, shapes, or numbers, and let your child flip them over to find the matching pairs. This activity not only entertains but also boosts concentration and visual memory.
Scavenger hunts: Scavenger hunts are thrilling and interactive activities that can be adapted to various settings. Create a list of items for your child to find around the house, backyard, or even at the park. Encourage them to use their observation skills and problem-solving abilities to complete the hunt successfully.
By incorporating a variety of free printable activities into your child's routine, you can ensure they stay engaged, and entertained, and continue to learn throughout the summer months. These activities provide a mix of fun and education, fostering their development while creating lasting memories.
Conclusion
Keeping your kids entertained during the summer doesn't have to be a daunting task. With our free printable Summer, I Spy Game PDF and a collection of other engaging activities, you can create a summer filled with excitement, learning, and joy. The benefits of playing I Spy games, such as enhanced cognitive skills, vocabulary development, and social interaction, make them an excellent choice for keeping kids entertained while promoting their overall growth.
Remember to use the Summer I Spy Game PDF as a versatile and accessible activity that can be enjoyed anywhere, anytime. Whether you're embarking on a family road trip, spending a day at the beach, or simply seeking a fun indoor activity, this game will captivate your child's attention and provide hours of entertainment.