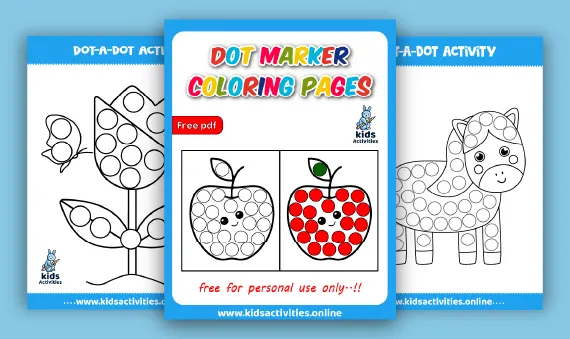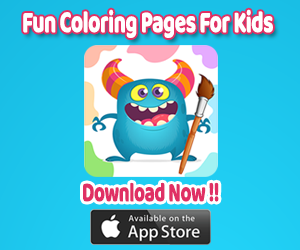 Free Preschool Dot Marker coloring pages Pdf …In this post, we have gathered a list of 12  Fun children's learning activities, including printable templates, for preschool, kindergarten, and elementary school kids…
Let's get started!
Free Preschool Coloring Pages Dot Marker PDF
Do a Dot printables are popular in homeschools with little ones.
They are called by many different names: dab-a-dot, dot-a-dot, do-a-dot, and dab a dot or do a dot with no hyphens, and so on. Whatever you call them, kids of all ages love dot marker printables.!
You may like: Cute Unicorn Drawings – cute doodles to draw.
1- Spring do a dot marker free coloring pages
You may like: Drawing Simple Doodle Art
2- Preschool Dot Marker Printables
You may like: Paper Craft For Preschool Ice Cream Cone
3- FREE Printable Shape Do-a-Dot Marker Worksheets
Also, you may like: Easy Watermelon Craft for Kids, Summer Fruits
4- Dot Marker Free Printables
5- Free Do a Dot Marker Printables
6-Free Printable Ocean Animal Dot Marker Coloring Pages for Preschoolers
7- Free do a Dot Marker printables
8- Free Do A Dot Printables & Worksheets
You may like: Free Printable Preschool dot Coloring Pages
9- Dot Activity Printables for the Summer
10-  Dot to Dot Printable Coloring Activities PDF
Also, you may like: Happy Summer Coloring Pages to Print
11- Free Printable Vehicle Dot Marker Coloring Pages
Download for Free… Dot marker worksheets Kindergarten Pdf
Do A Dot Art coloring pages are a fun way for kids of all ages to develop creativity, focus, motor skills, and color recognition.
This product includes:
11 Printable do a dot, dot markers, free coloring pages and activity free printable for kids, free pdf book
Personal use only NO COMMERCIAL USE !**
ARE DAUBER DOT MARKER COLORING PAGES BENEFICIAL?
Yes, they are! Finally, there's something easy, fun, and beneficial. Dab it dot marker pages are easy, fun, and help your child develop important skills, including:
Hand-eye coordination
Grip strength
Finger strength
Manual dexterity
Providing your child with chances to practice their fine motor skills helps them develop the skills they'll need for tasks like:
Tying shoes
Buttoning
Zipping
Eating more neatly
Brushing teeth
Combing and brushing
Finally, if you want to see MORE free coloring pages, check out these Free-! Printable Simple Flower Coloring Pages.