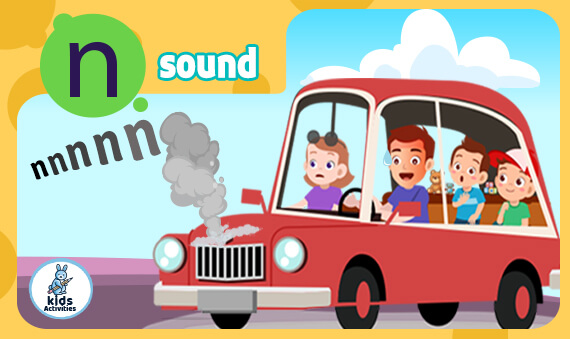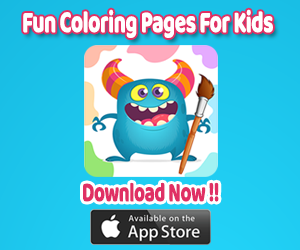 Sound /n/ story:
"Get in kids," Danny's father said. "Our Disney weekend will be awesome". "Horrrraaaay", Julia, Danny, and mom said. Everyone is excited. They are going to Disney to spend the best day ever. The father starts to warm up the car "nnnnnn, n, n, n". nothing is happening. "nnnnnn, n,n, well "don't worry kids, I will fix it". He tried to start the engine again and again. The kids' faces are going blue and the white sky looks darker in their eyes now. "Father, what is happening?!", Danny said. "aaaah…Well, maybe it's not our lucky day, Danny". "oooooh… come on…that's unfair", everybody said. It's not their lucky day I guess.
Phonics n sound: How to pronounce the /n/ sound ?
/n/ is a nasal sound. The air goes through the nose instead of the mouth. At the same time we use the tongue to stop the air from going out from the mouth by touching the upper part of our jaw by the tip of the mouth. You can hear the sound n clearly in words like 'nut', 'nose' and 'neck'. The n sound is voiceless. let's watch the video together and know more about it.
Phonics n sound game, listen and mark true if you heard the sound /n/:
Tracing worksheet: write the letter /n/: 
Here's the letter /n/ tracing worksheet to practice: Free!- printable letter N n tracing worksheets
Read the following words: 
Use our phonics phase 2 flashcards to practice some pronunciation activities with your kid: 
First level: Make combinations of the flashcards below and let the child recognize which letters are making the sound /n/.
Advanced level: Let the child assemble the words below by himself. keep telling him the pronunciation of the word until he can make the combination alone. 
You may like: Free printable preschool worksheets tracing letters PDF
You can download and see all the flashcards in pdf printable designs.