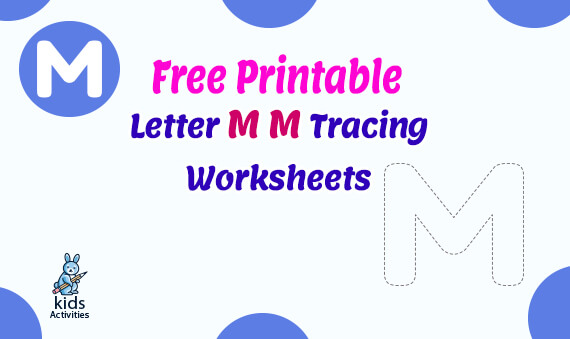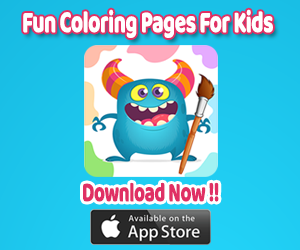 Free letter m tracing worksheets! Are you looking for a magnificent way to teach help your kids learn and master alphabet writing?! Well, Kidsactivites is always here to support our beloved kids!
In this article, we present a nice collection of alphabet worksheets for kindergarten kids. They will practice tracing and writing letters M m. Additionally, kids will enjoy coloring the letters as well.
♥ Also, You may also like: ( Alphabet Letters with pictures flashcards )
Tracing letters worksheets – letter M
This FREE printable alphabet tracing sheet will help preschool kids in writing letter M. Kids will have the chance to practice tracing letter m many times and enjoy coloring the letters as well. 

♥ Find more tracing exercises on letter m
Alphabet M worksheets for kindergarten
Tracing, finding, and coloring letter m. 
In this awesome worksheet, kids will trace both the capital and the small letter Mm. After that, they will find all M m letters. Finally, they will enjoy coloring the letters.
♥Also,  You may like: (FREE Animal Alphabet Worksheets for Kindergarten)
♥Also, You may like: ( Preschool Worksheets Tracing Letters)
Free letter m tracing worksheets for preschoolers pdf
To sum up, KidsActivities offered a wonderful collection of free letter tracing worksheets of Alphabet M m. Therefore, kids can gain the following skills:
Improving fine motor skills, handwriting, and penmanship skills.

Writing uppercase and lowercase of letter M m.

Recognize the capital and small letter Mm.

Coloring letter M m.
You can download and print letter Ii tracing printables in a high-quality pdf file for free from the link below ⇓
Download Free letter m trace worksheets pdf 
Tracing Letters – Ll        Tracing Letters – N n
Download Fun Coloring Pages for kids – iOS App Now !! BEST Educational game app for kinder to learn Alphabet letters, numbers, and much more with joy and fun.