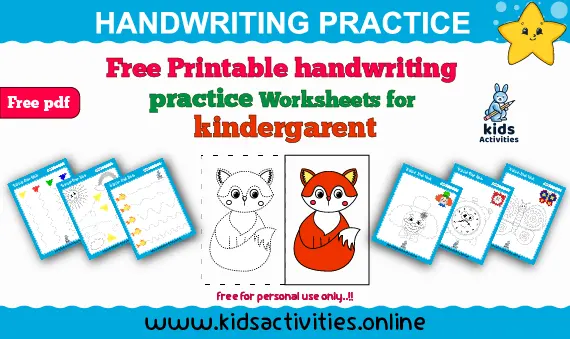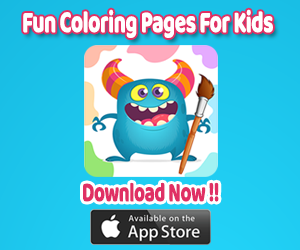 FREE printable Handwriting practice worksheets. Browse Printable Kindergarten Handwriting Worksheets. Award-winning educational materials designed to help kids succeed. Start for free now! in PDF format Online at Kidsactivities.online.
Free tracing coloring pages for kids, including printable activity sheets, and cute pictures for preschoolers too!
Free printable handwriting worksheets
Handwriting worksheets and printable activities to learn and practice handwriting suitable for preschool, kindergarten and early elementary.
You may like: 33+ Best Happy Back To School Images
Kindergarten handwriting worksheets pdf
Handwriting practice book pdf free download
You like: FREE LINE TRACING WORKSHEETS FOR PRESCHOOL
more like:printable shapes worksheets – Tracing the shape
may like:TRACING LETTERS A-Z WORKSHEETS, FREE PRINTABLE
You may like: TRACING SHAPES WORKSHEETS FOR 5 YEAR OLDS
You may like:PICTURES TRACING COLOR FREE WORKSHEETS FOR KINDERGARTEN
Print handwriting worksheets pdf free
12 fun PICTURES TRACING These awesome high-quality PDF worksheets will help kids to develop motor skills and learn pencil grip well. Furthermore, they will practice tracing and coloring After the sheet is completed. Our printable pdf worksheets file free. So, you can download Printable Trace The lines worksheet for kindergarten immediately and have fun as well..
.
How can children improve their handwriting worksheets?
Five Ways to Improve Your Child's Handwriting
Make Practicing Fun. Try simple word puzzles, anagrams,a game of hangman, or ask him to brainstorm lists around a theme to give writing practice a purpose.
Encourage Drawing and Puzzle Games. to develop the physical requirements of writing —  posture, control, dexterity, coordination — the more time your child spends manipulating objects, the better. Even using silverware can help him develop his fine motor skills
Pinpoint the Problem. Common handwriting problems lie in four main areas: letter formation, sizing, spaces between words, and line alignment. Focus your child's practice on the letters or concepts that challenge her and make sure she's using two hands to control the paper.
The Right Tools.
Writing Outside the Box.
You may like : Arabic Numbers Workbook – Free printable Practice 1-20
What exercises improve handwriting? Use a Nice Pen
Check out more fun Back To School Activities:
Use a Nice Pen
Maintain a Relaxed Grip
Start with Drills
Experiment with Paper Rotations
Practice with a Worksheet
you can improve your handwriting by using.
Write on Lined Paper or Use a Template
Handwriting is a very fluid, personal thing that is always evolving
We hope you enjoy our handwriting practice worksheets free. You can find many printable pages here to trace and give to your teacher. Our free, printable handwriting worksheets provide practice writing.  
Benefits of handwriting practice include increased brain activation and improved performance across all academic subjects. Our online worksheets are a great way to relax, unwind, and de-stress! Find many hours of Back To School Fun Pages.