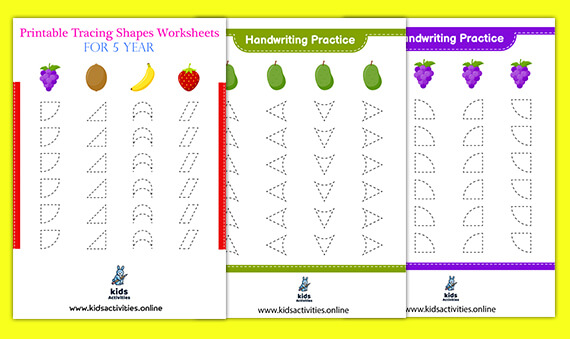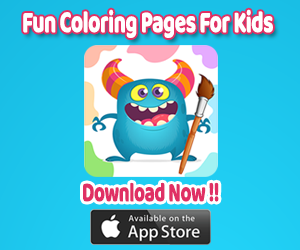 Welcome to tracing shapes worksheets for 5 year olds
Here you will find free printable shape worksheets PDF, which will help your child to learn their 2d shapes and to improve their fine motor skills by accurately tracing each shape.
The shape worksheets include a selection of shapes relevant to kindergarten kids such as squares, circles and, rectangles
There are also some more Free Printable tracing shapes worksheets for 5-year-olds
Also, you may like: FREE PRINTABLE TRACING SHAPES WORKSHEETS FOR 3 YEAR OLDS
Free Printable tracing shapes worksheets for 5 year olds
Tracing shapes sheets for 5-year-olds
Also, you can see: FREE PRINTABLE TRACING LINES WORKSHEETS FOR 4 YEAR OLDS
Practicing prewriting worksheets 5 year PDF
Handwriting practice sheets 5 years old
Also, you may like: FREE PRINTABLE TRACING LINES WORKSHEETS PDF
Tracing shapes worksheets for preschool pdf
You may like: TRACING AND COLOR NUMBERS – KINDERGARTEN WORKSHEETS
Free printable practicing prewriting worksheets for 5 years
You may like: Free printable shapes worksheets – Tracing the shape
Free Printable tracing shapes sheets for five-year-olds
Download handwriting practice sheets for 5 years PDF
Now let's get to the fun part. These free and adorable shape sheets are easy to print and kids won't even notice they are learning! You'll find practically every shape including circles, diamonds, squares, ovals, rectangles, octagons, hexagons, pentagons, trapezoids, and triangles. Choose all or some, it's what works for your kids
These worksheets have been designed to help children learn their shape names and also what the shape looks like.
There are also shapes to trace on each worksheet to help children improve their fine motor skills.
Using these sheets will help your kids to:
Recognize a range of 2d shapes – squares, rectangles, circles, and triangles;
Carefully trace a range of different 2d shapes;
Fun Coloring Pages for kids is an educational game for kids where preschool kids learn, color, and have fun with: Numbers, Alphabet Letters, Fruits, Vegetables, Vehicles, Shapes, Animals, and Flowers!
Download Fun Coloring Pages For Kids – iOS App Now !!