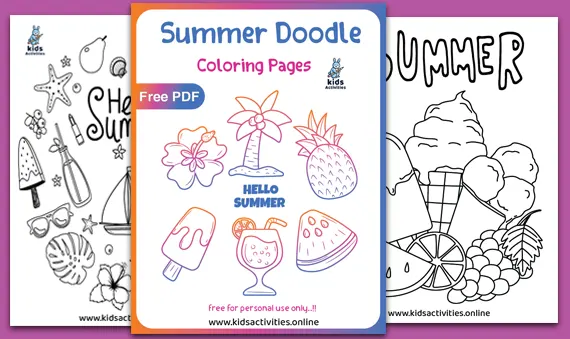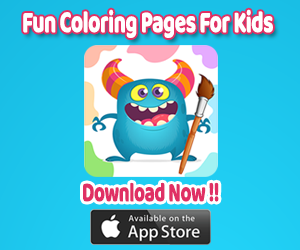 Free Summer Doodle Coloring Pages Pdf …In this post, we have gathered a list of 12 printable summer doodle coloring pages in a Pdf file, that will be fun for both kids and adults. While you are getting ready for summer, you might as well get yourself excited with these doodle art drawings.
Let's get started!
Free Printable Summer Doodle Coloring Pages Pdf
Fun summer doodle coloring pages for kids and adults, free printable summer coloring worksheet packs! Whether you're looking to understand the benefits of coloring for students and why is coloring important, or for fun summer doodle coloring page preschool ideas, the first day of summer coloring page, or easy summer doodle art drawing to just print and color, there's something for your children to do during the summer! We did all the research for cute summer doodle coloring sheet ideas so you don't have to!
You may like: Cute Unicorn Drawings – cute doodles to draw.
1- kawaii cute ice cream drawing
You may like: Drawing Simple Doodle Art
2- Hello, Summer! coloring sheet
You may like: Paper Craft For Preschool Ice Cream Cone
3- Summer Fruits Colouring Sheet, free
Also, you may like: Easy Watermelon Craft for Kids, Summer Fruits
4- Hello Summer Doodle for Adults
5-Enjoy your summer flowers color page
6-Summer Doodle Coloring Page, Free Printables
7- Fun summer colouring sheet, free printable
8- Summer doodle art drawing ideas
You may like: Free Printable Preschool Summer Coloring Pages
9- kawaii summer doodle art free
10- Summer time, summer doodle art ideas
11- Doodle summer beach coloring page for kids
Also, you may like: Happy Summer Coloring Pages to Print
12- doodle dessert kawaii food coloring pages
Download for Free… Summer Doodle Coloring Pages Pdf
Summer doodle coloring pages printables are fun summer doodle art ideas to color for all ages — coloring pages summer fun for preschoolers to adults!
This product includes:
10 Printable black&white coloring pages in a .pdf file
Personal use only NO COMMERCIAL USE !**
Did you find some fun summer coloring pages in this collection? We hope that we were able to help you find some entertaining designs to enjoy with your kids. Have a great summer!
Finally, if you want to want to see MORE free coloring pages?, then check out these Free-! Printable Simple Flower Coloring Pages.