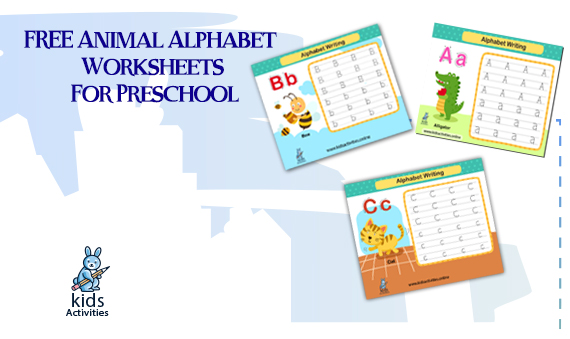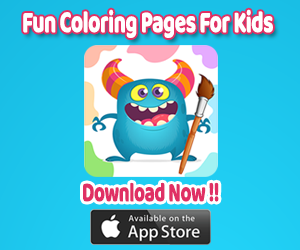 Kindergarten worksheets writing are very important for kindergarten and preschool kids to learn writing alphabet letters. In these awesome Kindergarten worksheets, your kids will learn how to write the alphabet from ( A to M ). Furthermore, they will learn some words or names of animals with lots of fun.
FREE Animal Alphabet Worksheets for Kindergarten
These printable alphabet worksheets perfectly fit preschoolers, kindergarten, and first-grade students. Kids will simply trace letters A-M. Additionally, they will enjoy learning the names of animals that start with these letters.
You can find the printable free Pdf file sheet below. Our printable worksheets are free. So, download them and let your kids master writing letters and words and have fun as well. 
See Alphabet letters writing worksheets (N-Z) PDF file
Alphabet worksheets a z
In this lovely writing worksheet, you should guide your kids or students on how to write the letter A. Firstly, let them read the letter. Then, ask them to figure out that Alligator starts with the letter A. Thirdly, show them the difference between the capital and small letters A-a. Finally, encourage them to trace and write the letters in the right way.   
Letter A is for Alligator writing worksheet.
You may like: ( Alphabet Letters with pictures flashcards )
Alphabet letters worksheets for kindergarten
Dear parents and teachers, you can find a free PDF file below ready for printing. So, let your kids write the alphabet letters while they enjoy drawing, coloring, and discovering the names of the lovely animals.
Letter B is for Bee writing worksheet
You may like: ( FREE COLOR BY LETTER PRINTABLES FOR KINDERGARTEN )
Letters worksheets printable
Letter B is for a Cat writing worksheet
You may like: (  FREE COLOR BY LETTER WORKSHEETS FOR PRESCHOOL )
Capital and Small Letters Worksheet – Alphabet writing
Letter D for a Dinosaur writing worksheet
Tracing letters worksheets pdf – Kindergarten worksheet writing
To download letters from (A to M ) you can press on the link below so, you can print it for free in a PDF File.
FREE Animal Alphabet tracing letters Worksheet for kindergarten (A-M) PDF file
In this awesome kindergarten worksheet writing, kids not only learn the alphabet writing but also, learn the names of animals.
Fun Coloring Pages for kids is an Educational game for kindergarten kids and preschoolers to color and learn Alphabets with fun.
Download Fun Coloring Pages For Kids – iOS App Now !!