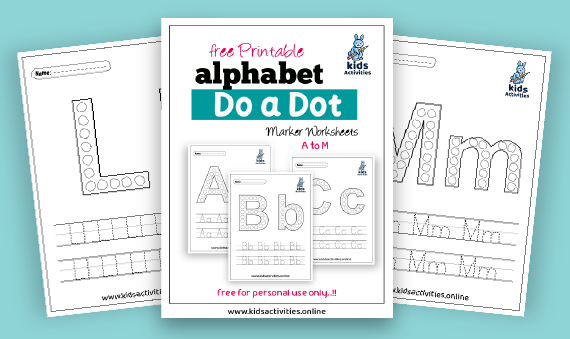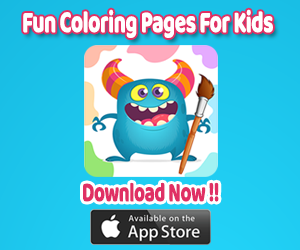 Alphabet dot printables (A-M), Printables Free, Welcome preschool teachers and parents, It's time to color the dot.
Free Printable Dot Alphabet – alphabet dot to dot a to z pdf & Numbers Coloring pages help children learn more about Lettera & numbers.
Get to know the ABC's with this alphabet do a dot printables.
You can never get enough acceptable motor skill practice and eye-hand coordination, so grab those daubers and start coloring this free alphabet set.
We are going to share with you free preschool coloring dot marker sheets to teach the alphabet to pre-k kids in an easy way.
Free Alphabet Do a Dot Printables
Free Alphabet Do a Dot Printables
Kids will have fun practicing making the uppercase and lowercase alphabet letters with these super cute do-a-dot printables. Not only are bingo dauber markers fun to use, but they are great for strengthening hand muscles, working on 1:1 correspondence, and with these alphabet worksheets – they are great for learning your ABCs. These ABC printables are great for teaching toddler, preschool, pre-k, and kindergarten-age students their letters from a to M. Simply print a pdf file with do dot worksheets, grab your bingo markers, and you are ready to play and learn.
Dot Marker Activities
Also, you may like:Free Printable Handwriting Worksheets Alphabet A-Z
Kids will need to color all the dots with their favorite dauber and while doing that, they are simultaneously practicing the lines of each letter. Dot letters for Preschool
Also, you may like: TRACING LETTERS A-Z WORKSHEETS, FREE PRINTABLE
Dot Marker Printables pdf – Alphabet do a dot printables free
Whether you are a parent, teacher, or homeschooler – you will love these no-prep dot marker printables for helping young children work on letter recognition and fine motor skills. These free alphabet worksheets are perfect for toddlers, preschoolers, and kindergarteners. All you need for this low-prep do-a-dot printable are dot markers in any color you like and the freebie do dot worksheets. Use these in literacy centers, extra practice, at your school at home, during summer learning, or as part of a letter of the week or alphabet curriculum.
You may like:TRACING LETTERS WORKSHEET: B B
You may like: Tracing and Color Numbers – Kindergarten Worksheets
Dot marker printables free pdf
You may like: TRACING LETTERS WORKSHEET: C C
Download! preschool dot marker printables (A-M), Printables Free Pdf
ABC dots worksheet pdf is Free for educational purposes only, non-commercial use.
A to M dot to dot worksheets This file contains 14 pages of worksheets on tracing, writing, and letter recognition of letters A-M.
Dot Marker Printables Free Pdf, These worksheets are designed to be used with either dot markers or bingo chips.
As always, if you notice any mistakes in your download, please message me to receive a free edited copy!
These are perfect for using with dot markers for learning through play…
More dot-to-dots you're sure to love:
Have a look at this set of our blog articles dot to dots and this Alphabet Do a Dot Printables (A-M)- Dot-to-Dot Activity that your children can do.