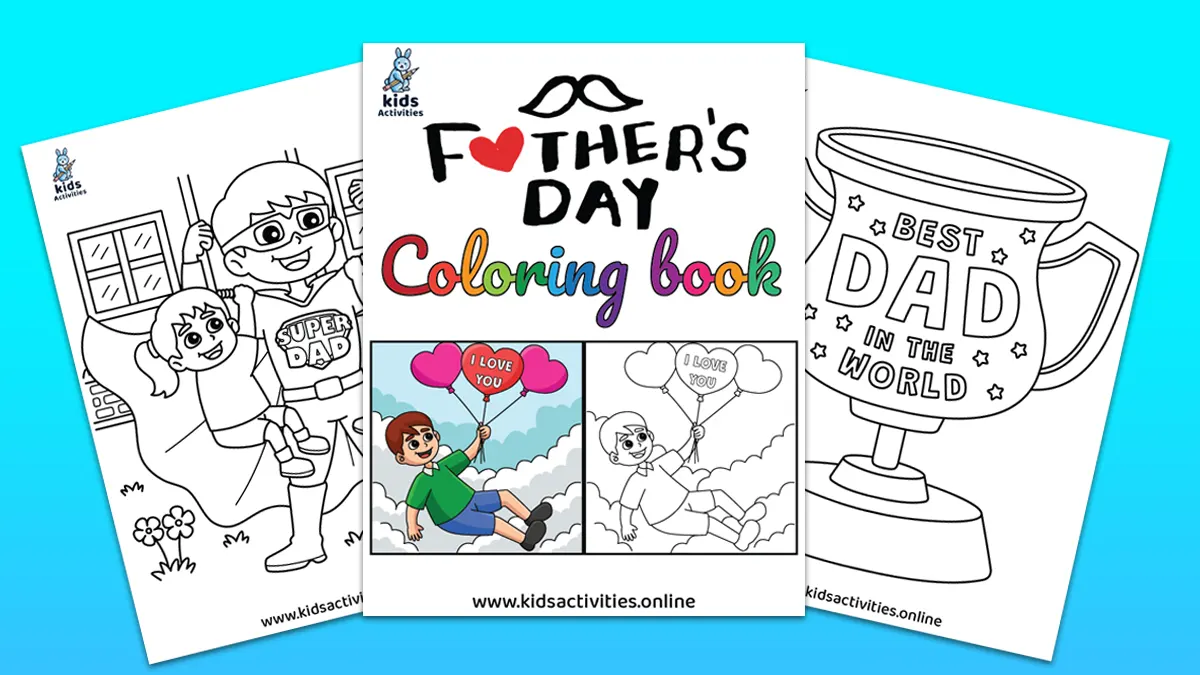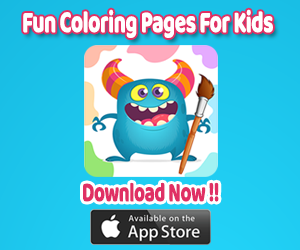 Looking for a fun and creative way to celebrate Father's Day with your little ones? Look no further! We have the perfect solution for you – download and print our collection of Father's Day Colouring Pages specifically designed for preschoolers. These Adorable Colouring Pages are not only a great way to keep your little artists engaged and entertained, but they also make for a heartfelt and personalized gift for Dad. With a variety of cute and easy-to-color designs featuring father-child bonding moments, Greeting Cards, and heartwarming messages, these coloring pages are sure to bring a smile to everyone's face. So, grab your crayons, markers, or colored pencils, and let your preschoolers unleash their creativity while showing their love for their amazing dads. Whether you frame their masterpiece or use it as a card, these Free Father's Day Colouring Pages are a fantastic way to make this special day even more memorable. Download and print them now and get ready for a joyful and artistic Father's Day celebration!
Benefits of coloring activities for Preschoolers
Coloring activities are not only a great way to keep your little artists engaged and entertained, but they also offer numerous benefits for their development. Coloring helps preschoolers develop their hand-eye coordination, fine motor skills, and concentration. It also provides a creative outlet for self-expression and allows them to explore colors, shapes, and patterns.
Research has shown that coloring can have a calming effect on children, helping them relax and reduce stress. It promotes mindfulness and focus, which is particularly beneficial for preschoolers who are still learning to regulate their emotions. Additionally, coloring encourages imagination and storytelling, as children often give their colored pages names and create their own narratives.
Free Father's Day Colouring Pages
When it comes to Father's Day coloring pages, the possibilities are endless. You can choose from a wide range of designs that celebrate the special bond between fathers and their children. Here are a few ideas to get you started:
Father's Day best dad trophy colouring page
You may like: 21 FATHER'S DAY CRAFT IDEAS FOR PRESCHOOLERS TO MAKE
2- Daddy and Me coloring page
Daddy and me: These coloring pages feature adorable illustrations of fathers and their kids engaging in various activities, such as playing catch, going for a bike ride, or simply spending quality time together. These pages capture the essence of the father-child relationship and are sure to warm any dad's heart.
3- Superhero dad coloring page
Superhero dad: Let your preschoolers unleash their imagination by coloring pages that depict their dad as a superhero. They can add their own unique touches and create their own superhero story. This theme is not only fun but also reinforces the idea that dads are real-life heroes in their children's eyes.
4- Best Dad colouring page
"Best Dad in the Galaxy": Simple yet heartfelt, these coloring pages allow your little ones to express their love for their dad through words and art. They can choose from designs that say "Best Dad in the Galaxy" or create their own messages. These pages make for a meaningful gift that dads can cherish for years to come.
5- Happy Father's Day greeting card to color
You may like: DIY FATHER'S DAY CARD, PRESCHOOL FATHERS DAY CRAFTS
Popular Father's Day colouring themes
Father's Day colouring pages come in a variety of themes, allowing you to find the perfect design that suits your child's interests and your dad's personality. Here are a few popular themes to consider:
Printable Father's Day Colouring Pages free
1. Sports: If your dad is a sports enthusiast, consider choosing coloring pages that feature his favorite sport or team. From soccer and basketball to baseball and football, there are plenty of sports-themed coloring pages available for preschoolers.
2. Nature and animals: If your dad loves nature or has a soft spot for animals, opt for coloring pages that showcase scenes from the great outdoors or cute animal illustrations. These pages can be both educational and entertaining for your little ones.
3. Tools and hobbies: Is your dad a handyman or has a favorite hobby? Look for coloring pages that represent his tools or activities. Whether it's a coloring page for a toolbox or a fishing rod, these pages will reflect your dad's interests and make the gift even more special.
How to download and print coloring pages
Downloading and printing coloring pages is a simple and straightforward process. Here's a step-by-step guide to help you get started:
1. Choose your coloring pages: Browse through the available options and select the coloring pages you want to download. Consider the themes, designs, and age appropriateness for your preschoolers.
2. Click on the download button: Once you've found the coloring pages you want, click on the download button. The pages will typically be saved as a PDF file, which allows for easy printing and high-quality images.
3. Open the PDF file: Locate the downloaded file on your device and open it using a PDF reader. Most devices come with a built-in PDF reader, but if you don't have one, you can download one for free from app stores or online.
4. Print the coloring pages: With the PDF file open, select the pages you want to print. You can choose to print all the pages or select specific ones. Adjust the print settings, such as paper size and orientation, to ensure the pages fit perfectly.
5. Start coloring: Once you've printed the coloring pages, gather your coloring tools such as crayons, markers, or colored pencils. Set up a comfortable and well-lit area for your preschoolers to start coloring their masterpieces.
Creative ways to use coloring pages for Father's Day
Father's Day coloring pages offer endless possibilities for creative and personalized gifts. Here are a few ideas on how to make the most of your preschoolers' artwork:
1. Frame it: Choose a favorite coloring page and have it framed. This will turn your child's artwork into a lasting memento that your dad can proudly display on his desk or hang on the wall.
2. Make a card: Cut out a colored page and fold it in half to create a homemade Father's Day card. Your preschooler can add a personal message inside and decorate the front with stickers, glitter, or any other craft supplies.
3. Create a photo book: Combine the coloring pages with photos of your dad and your preschooler to create a personalized photo book. You can include captions, stories, and memories to make it extra special.
4. Collage or scrapbook: Cut out various coloring pages and create a collage or scrapbook filled with your preschooler's artwork. Add captions, drawings, and other mementos to make it a unique keepsake.
Father's Day coloring page crafts and activities
Aside from coloring, there are many other fun crafts and activities you can do with Father's Day coloring pages. Here are a few ideas to explore:
1. DIY puzzle: Glue a colored page onto a cardboard or foam board and cut it into puzzle pieces. Your preschooler can then put the puzzle together and enjoy the satisfaction of completing their own artwork.
2. Storytime with a twist: Use the coloring pages as prompts for storytelling. Let your preschooler choose a page and create a story around it. Encourage them to use their imagination and incorporate elements from the coloring page into their narrative.
3. Decorate a gift box: Print out a coloring page and use it to decorate a plain gift box. This adds a personal touch to your Father's Day gift and makes it even more special.
4. Make a mobile: Cut out various colored pages and attach them to a string or ribbon. Hang the mobile in a window or above your preschooler's bed for a colorful and whimsical decoration.
Ideas for Using the Coloring Pages in Preschool Activities
In addition to coloring for fun, you can incorporate the Father's Day coloring pages into various preschool activities to enhance the learning experience. Here are a few ideas to get you started:
1. **Storytelling**: Encourage preschoolers to create stories or narrate their own versions of the scenes depicted in the coloring pages. This activity not only stimulates their imagination but also helps develop their language and storytelling skills.
2. **Role-Playing**: Use the coloring pages as inspiration for role-playing activities. Let the preschoolers take turns pretending to be the father or child on the coloring page, acting out the scenes, and exploring different scenarios.
3. **Collage Making**: Cut out the colored or partially colored images from the coloring pages and use them to create a collage. Preschoolers can arrange the images on a large sheet of paper, adding other materials like colored paper, ribbons, and stickers to create a unique Father's Day collage.
Sharing and Celebrating the Finished Coloring Pages with Fathers
Once your preschoolers have finished coloring the pages, it's time to share and celebrate their creations with their fathers. Create a special Father's Day display where you can showcase the colored pages. Hang them on a bulletin board, create a mini-gallery on a wall, or arrange them in a scrapbook. Encourage preschoolers to present their colored pages to their fathers with pride and express what they love and appreciate about their dads. This moment of celebration will not only make the fathers feel loved and cherished but also reinforce the bond between them and their children.
Additional Father's Day Activities for Preschoolers
In addition to coloring, there are a variety of other activities you can engage your preschoolers in to celebrate Father's Day. Here are a few ideas:
1. **Handmade Cards**: Help preschoolers create personalized Father's Day cards using construction paper, markers, and other craft materials. Encourage them to write or dictate heartfelt messages expressing their love and appreciation.
2. **Cooking/Baking**: Involve preschoolers in preparing a special Father's Day meal or dessert. Let them help measure ingredients, mix, and decorate. This activity not only encourages their creativity but also provides an opportunity for them to practice basic math and fine motor skills.
3. **Outdoor Activities**: Plan a fun outdoor activity that fathers and preschoolers can enjoy together. Whether it's a picnic in the park, a nature walk, or a game of catch, spending quality time outdoors strengthens the bond between fathers and children and allows for meaningful conversations and shared experiences.
Conclusion
Download and print freeFather's Day colouring pages to make this special day even more memorable for your preschoolers and their amazing dads. Coloring activities offer numerous benefits for your child's development and provide a creative outlet for self-expression. With a wide range of designs and themes available, you can find the perfect coloring pages that suit your preschooler's interests and your dad's personality. Get creative with how you use the coloring pages, whether it's framing them, making cards, or creating unique crafts. Remember to involve your preschooler in the process and let their imagination run wild. Happy coloring and Happy Father's Day!