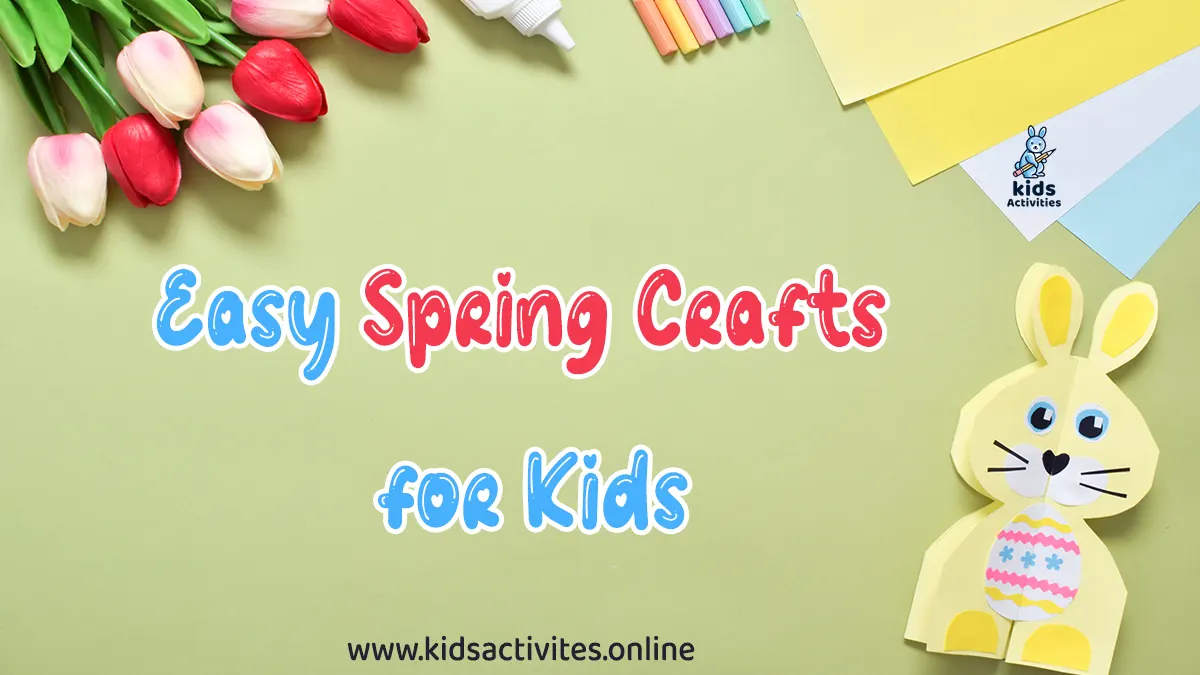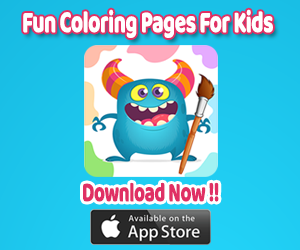 Keep your kids entertained this spring with these 10 fun and easy craft ideas! From flower crowns to painted rocks, there's something for everyone.
Spring Crafts for Kids
Spring is the perfect time to get creative with your kids and make some fun crafts together. Whether you're looking for a rainy day activity or just want to spend some quality time together, these 10 spring craft ideas are sure to keep your little ones entertained and engaged. From flower crowns to painted rocks, there's something for everyone to enjoy.
1- Flower Crown Headbands
Flower crown headbands are a fun and easy craft that your kids will love making and wearing. All you need is some floral wire, fake flowers, and a hot glue gun. Cut a piece of floral wire to fit around your child's head, then use the hot glue gun to attach the flowers to the wire. You can use any combination of colors and flowers to create a unique and beautiful headband that your child will be proud to wear.
You may like: 10 Easy Spring Crafts For Preschoolers
Kids of all ages will love these Free Spring Coloring Pages for Kindergarten
2- Painted Rock Garden Markers
Spring is the perfect time to start planting your garden, and what better way to keep track of your plants than with these fun and easy-painted rock garden markers? Simply gather some smooth rocks, wash and dry them, and paint them with acrylic paint. Let them dry and then use a permanent marker to write the name of the plant on the rock. Place them in your garden and enjoy your beautiful and organized plants all season long!
Your kids will love: Free Easy Printable Spring Coloring Pages
3- Paper Plate Sun Catchers
Bring some color and sunshine into your home with these easy paper plate sun catchers! Cut out the center of a paper plate and let your child decorate the remaining rim with markers, paint, or stickers. Then, cut out shapes from colorful tissue paper and glue them onto the back of the plate. Hang the sun catcher in a sunny window and watch the colors shine through! This craft is perfect for all ages and can be customized to fit any theme or season.
Kids of all ages will love these 10 Free, Spring Coloring Pages & Book To Download
Spring Craft Ideas for Preschoolers: In this video, We telling you an easy way to make a photosynthesis model for a school project.
Required materials are Chart paper, pencil, sketch pens, and Coloured paper.
5- Paper Craft Caterpillars
Transform an empty egg carton into a cute and colorful caterpillar with this fun spring craft! Cut the egg carton into individual cups and let your child paint them in bright colors. Once the paint is dry, use pipe cleaners to create legs and antennae for the caterpillar. Add googly eyes and a smile with markers or stickers. This craft is not only fun but also a great way to teach kids about the life cycle of a caterpillar.
6- Tissue Paper Butterflies
Create a colorful and whimsical spring decoration with tissue paper butterflies! Cut out butterfly shapes from cardboard or construction paper and let your child decorate them with tissue paper squares. Simply apply glue to the butterfly shape and stick on the tissue paper squares in a mosaic pattern. Once the butterfly is covered, add pipe cleaner antennae and a body. Hang the butterflies from the ceiling or use them to decorate a spring-themed table setting. This craft is perfect for teaching kids about symmetry and color mixing.
Download and print the Spring Flowers Coloring Pages For Adults Printable
These Spring Toilet Paper Roll Crafts are such a fun craft to keep the kids busy and to celebrate the warmer weather springtime and summer brings. spring crafts for preschoolers.
8- Easy Watermelon Papercraft
Ideas for spring crafts: In this video, We telling you an easy way to How to make an easy watermelon craft for kids.
9- Spring craft ideas – bee papercraft
Simple Bee Craft for Kids, ideas for spring crafts.
To view the video steps press here
10- Hand and Footprint Bouquet
Footprint and Handprint Bouquet of Flowers with Vase: an Adorable Craft for Spring.
Feel free to check out my other blog posts for even more Arts & crafts and creative ideas.