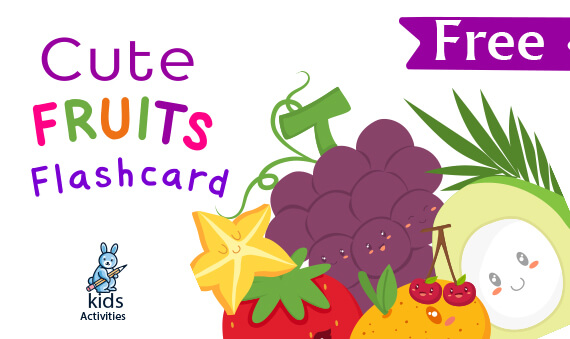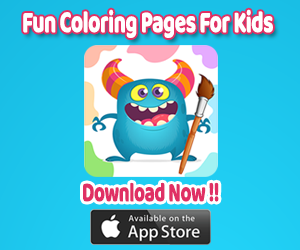 Fruits flashcards for kindergarten
Make your child eager to learn the names of the famous fruit types as well as the rare ones. Free fruits flashcards are 15 flashcards that are designed in an amazing way to help your child be happy while learning. You can also use the ones that suit his level. These cards are greatly beneficial for the elementary stage too.
If you want fruit flashcards for all the alphabet letters you may check: Fruits and Vegetables Alphabet Flashcards
Free fruits flashcards – Learning fruits for kids
There are many ways through which you can teach their names to children. So if we are talking about the primary stage, We can hide the names and start asking the children about them after of course repeating the name of each one. You can also make small paper in which you write the names and print a set of flashcards without the names(you can cut them or deselect them in the printer).
You may check this article if your kid likes drawing: Happy Children Day Easy Drawing For Kids
Fruits learning for toddlers and KG
Now, let's talk about the kids and the 3-5 ages. These kids may need more concrete resources for learning. You can get them real fruit like the ones in the cards and make several activities for that that can take you a week of fun learning. For example, you can show them each card with a real fruit. Then you ask them to take the cards and start finding the fruit that is similar.
Here are some alphabet flashcards that you may want to check: ABC Alphabet Flashcards With Pictures
Orange flashcard for kids:
You may do more than that if you tried to let them taste these fruit and eat them at the end as a reward if they could give correct answers. There will be nothing more fun for children than tasting the fruit they are learning.
Free cute fruits flashcards for toddlers:
You may print 4 flashcards in A4 paper if you want them in smaller sizes. When you do that you will just trim them with scissors and as a piece of advice, you better laminate them for best results.
Download the file Now from here
To know how to print more flashcards in one single page, you may check: HOW TO PRINT FLASHCARDS FOR CHILDREN!