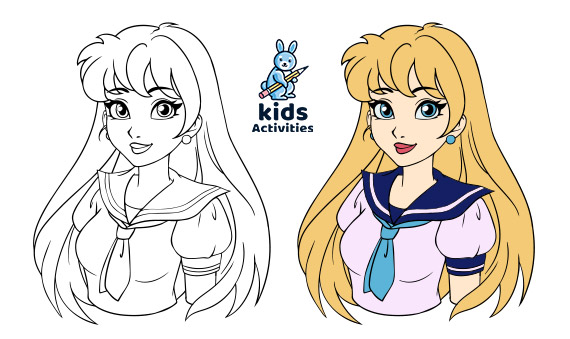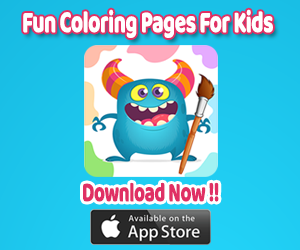 Hello guys, here is a free printable coloring page for girls ready for printing, in the article below, let your lovely daughter color characters of cute girls, princes, kawaii, and anime girls creativity with her own colors. Thus, she can create a wonderful art painting.
Cute coloring for kids with the princess to print
Free printable coloring pages for girls
You can find the free printable coloring page below. Our printable worksheets are free. Therefore, Download and let your girls enjoy these awesome girl's worksheets.
Cute coloring pages for girls to print
Cartoon anime girl wearing England costume used for coloring book
Also, you may like: ( FREE COLORING BOOK PAGES )
kawaii anime girl coloring pages
Cute anime girl and flower coloring pages
You may like: ( FREE, PRINTABLE PEACOCK COLORING PAGES )
Free printable coloring pages for teenage girl
Cute little princess wearing empire style dress, hand-drawn art. contour art for coloring
Also. You may like: ( Cute Drawings Coloring Pages – Draw So Cute )
Printable unicorn coloring pages for girl
Beautiful outline unicorn. coloring page for girls
You may like: ( FREE !- UNICORN COLORING PAGES FOR ADULTS )
Free printable coloring for girls
Coloring beautiful cute fashionable girl with jewelry
Cute girl coloring pages free
Black and white cartoon of kid girl with funny shaggy dog coloring book
Also, you may like: ( FUNNY DOODLES TO DRAW – DOODLE ART )
Girl coloring pages for Kids
Download free girl cartoon coloring page
To download the color page for girls, easily click on the images above. Right-click on the Picture and select (Save As). So, a larger picture will open in a new tab or window. Let your kids enjoy and coloring sheet with tons of fun.
Fun Coloring Pages for kids is an Educational game for Kinders.
Kids Learn and color: Alphabet Letters, Numbers, Animals, Fruits, Vegetables, Shapes, Flowers, and much more.
Download Fun Coloring Pages For Kids – iOS App Now !!