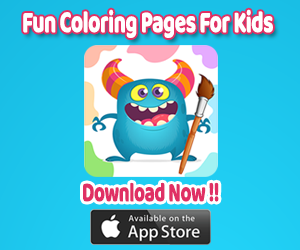 Colors worksheets for preschoolers free printables:
Welcome! So, let's continue working on colors with new amazing color worksheets. This time we will practice a different activity, that is match by color. In this activity, the kid will find no words to match with color. Rather, he will recognize the matching color in another picture. Let's see colors worksheets for preschoolers free printables' content.
Free Preschool Color Recognition Worksheets:
The activity doesn't depend on a single-colored picture that should be matched with another one. Rather, it aims to make the kid spend more time trying to define if the two pictures contain all the same colors.  Of course, this will stimulate his thinking and make him more able to recognize the colors at the first sight.
for more coloring pages you can see: Rainbow Coloring Pages For Kids – Free Printables
Primary colors worksheet preschool – Color recognition:
We have also made some pictures more complex for a child than others, so; it will require more thinking. However, our great designer didn't forget to make the pictures look as awesome as heaven. We never forget that in this stage the best learning techniques are only through making it more fun. Look at the balls and tell me how many colors can you see?
For all our sweet girls here is a beautiful coloring activity: Free Printable Coloring Pages For Girls
You can check this source to let your kid enjoy a fun coloring activity: Free Cute Dinosaur Coloring Pages
Match by color worksheets – colors worksheets for preschoolers free printables:
The set contains 11 pages including the cover. These printable color matching worksheets will help kids learn to recognize basic colors. Worksheets are great for any preschool-age kid or any child that is ready to learn the basic colors including; red, blue, green, yellow, orange, purple, pink, and more.
Colors learning activities:
The concept of colors can be difficult for children to learn. There are a couple of ways to make teaching colors easier.
You can look in our flashcards that we designed especially to help you for that purpose: Free!- Learning Basic Colors Flashcards Printable
How can we use the free printable worksheets – Match by color:
Hearing the color name last helps children to realize that the color is not somehow a "first name" of the object.
Once children have learned the basics of colors, use the worksheets for preschool children below to reinforce what has been learned.
In the end….come on download the whole package for free now…
All our resources in kids' activities are free and aimed to help you teach your kids. All in all, Whether you are a teacher or parent. your place is here

⇒You may like: How To Print Flashcards for Children!