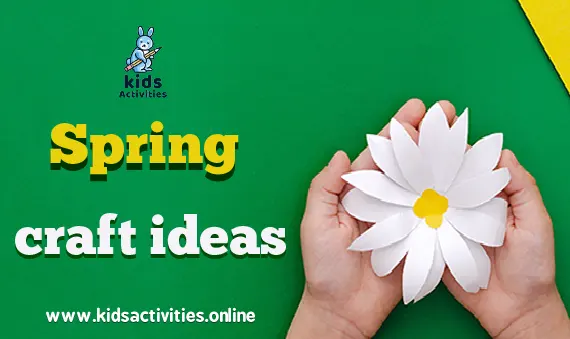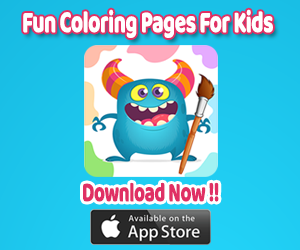 Spring Crafts For Kids: Keep your little ones entertained this spring with these 25 fun and easy craft ideas for kindergarteners. Get creative and enjoy the season!
Spring Crafts For Kids
Looking for some spring craft inspiration for your kindergartner? Look no further! These 25 ideas are perfect for little hands and big imaginations.
Spring is a season of new beginnings, and what better way to celebrate than with some fun and easy crafts for your kindergartners? From colorful flowers to cute animals, these 25 spring crafts are sure to keep your little ones busy and happy. So grab some supplies and let's get crafting!
25 Easy Spring Craft Ideas for Kids

Spring is a great time to get creative with your preschooler and explore the beauty of nature. From colorful flowers to chirping birds, there are plenty of spring-themed crafts that your little one will love. Here are 25 fun and easy craft ideas to try with your preschooler this season.
1- Paper Plate Bumblebee
Craft Springs Ideas: These paper plate bees make a fun and easy spring or summer craft for preschoolers and older kids.
2- Sun Paper Craft
3- Paper Plate Flowers
This simple and colorful craft is perfect for spring. All you need are some paper plates, paint, and pipe cleaners. Have your kindergartners paint the paper plates in bright colors and let them dry. Then, help them cut the plates into flower shapes and poke a hole in the center. Thread a pipe cleaner through the hole and twist it to secure it in place. Your kindergartners can then bend the pipe cleaner to create a stem and add some leaves if they like. These paper plate flowers make great decorations for the classroom or home.
4- Butterfly Handprint Art.
This craft is a classic and always a hit with kindergarteners. All you need is some construction paper, paint, and a pair of little hands. Have your kindergartners paint their hands in a bright color and press them onto a piece of paper. Then, use a paintbrush to add some details like antennae and a body. You can also add some glitter or sequins for some extra sparkle. These butterfly handprints make great gifts for parents or grandparents and are a fun way to celebrate spring.
You may like: Free Printable Spring Animals Flashcards For Preschool
5- Flower Pot Painting.
Let your preschooler's creativity bloom with this fun flower pot painting activity. All you need are some small terracotta pots, paint, and brushes. Encourage your child to paint their pot with bright colors and patterns, and then plant a small flower or herb inside. This is a great way to teach your child about gardening and caring for plants while also creating a beautiful spring decoration for your home.
6- Pasta Flower Bouquet Craft
Kids' will love making this Spring Pasta Flower Bouquet Craft as a gift for Spring Season.
You may like: 10 Fun and Easy Spring Crafts for Kids
7- Cute Paper Cloud
9- Easter bunny craft springs
10- Spring Flowers Craft from Clay
This is a fun creative project to welcome spring. How to make spring flowers from clay. For older kids and grownups of all ages.
Transform your empty egg cartons into cute and colorful chicks and easter bunnies with this fun spring craft for preschoolers. Cut the egg carton into individual cups and have your child paint them in bright colors. Once the paint is dry, use pipe cleaners to create legs and antennae for the caterpillar. Add googly eyes and a smiley face to complete the look. This craft is not only fun but also helps develop fine motor skills and creativity.
13- Easy spring crafts for preschoolers
14- Caterpillar Pom Pom Craft
Spring craft ideas: This caterpillar pom pom craft is a fun and wiggly project the kids will love.
15- Chick Puppet
Break out the wooden craft sticks and feathers to make these cute spring chicks. These little puppets will be a sure hit with younger students.
16- Pasta Flower Craft for Kids
17- Tissue Paper Cherry Blossoms.
Spring is the perfect time to celebrate the beauty of nature, and what better way to do that than by making tissue paper cherry blossoms? All you need is some pink tissue paper, green pipe cleaners, and scissors. Cut the tissue paper into small squares and stack them on top of each other. Then, fold the stack of tissue paper like an accordion and tie a pipe cleaner around the middle. Finally, gently pull apart the layers of tissue paper to create the petals of the cherry blossom. These delicate flowers are a great way to brighten up any room and teach kids about the changing seasons.
18- Strawberries spring fruit craft
Easy Spring crafts for kids of all ages.
19- Rainbow Windsocks.
Another fun and colorful craft for kindergartners is making rainbow windsocks. All you need is a paper plate, streamers in different colors, and some string. Cut the center out of the paper plate and have the kids decorate the outer rim with markers or paint. Then, attach the streamers to the bottom of the plate using glue or tape. Finally, tie a piece of string to the top of the plate and hang it up outside. The wind will blow the streamers around, creating a beautiful rainbow effect. This craft is not only fun, but it also teaches kids about the science of wind and weather.
20- Tissue Paper Flower Art
You may like: Spring Flowers Coloring Pages For Adults Printable
21- Butterfly Sun Catchers.
These butterfly sun catchers are a perfect spring craft for preschoolers. All you need is some tissue paper, contact paper, and pipe cleaners. Cut out butterfly shapes from the tissue paper and stick them onto the contact paper. Then, have your child decorate the butterflies with pipe cleaners for antennae and legs. Hang them up in a sunny window and watch the colors shine through! This craft is not only fun but also helps develop fine motor skills and color recognition.
22- Paper Plate Ladybugs.
Another fun and easy spring craft for preschoolers is making paper plate ladybugs. All you need are some paper plates, red and black paint, and some black construction paper. Have your child paint the paper plate red and let it dry. Then, use the black paint to add spots and a head. Cut out some circles from the black construction paper for the ladybug's head and antennae. Glue them onto the paper plate and you have a cute and colorful ladybug! This craft is great for developing hand-eye coordination and creativity.
23- 3D Spring Flowers Craft.
Spring crafts for kids of all ages.
24- Butterfly Life Cycle Craft
Butterflies are out in full force to come spring. This makes it the perfect time to do this craft project and learn about the life cycle of a butterfly.
25- FREE Art Idea: Spring Coloring Book
Here's a quick and easy activity your kids will love – a directed Cartoon Spring drawing!
Download it for free by clicking the link below.
FREE EASY PRINTABLE SPRING COLORING PAGES
Feel free to check out my other blog posts for even more Arts & crafts and creative ideas.